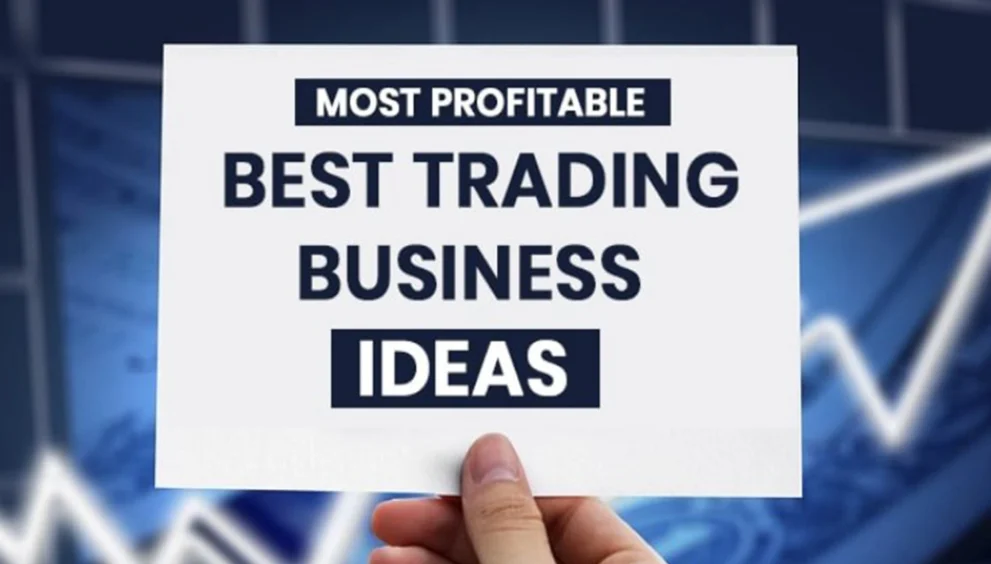 5 Best Trading Business Ideas In India With Low Investment
Passion and skills with strategic thinking can be turned into the best business ideas. Small business ideas that can be started from the home are flourishing with the rapidly changing landscape as most businesses have moved online and are witnessing accelerated growth. One can find numerous business ideas that are low investment yet profitable.  
Commercialising Hobby – Converting Handmade Goods into Commercial
Artistically inclined persons looking for a low-investment business can consider changing their artistic hobbies into commercial products. It has a good scope at the corporate level also. If an individual has a passion for photography and entrepreneurship, they can build a good position in the market. It can be a print-on-demand business. The best part is there is no need to store inventories as they prepare a product on-demand only. Individuals can succeed in this low-cost business by remaining passionate about their hobbies and creativity.
Online stock trading is not a capital-intensive business nor requires any space to store several products or items, like other businesses, thanks to dematerialised securities. One can start trading even with one stock.
All you need is extensive market knowledge to approach the market correctly. In the online trading system, any person can start investing or trading in the stock market just by opening a demat and trading account. It is easy to open demat and trading accounts online. Provide personal details, KYC (Know Your Customer) documents, and a passport-size photo to initiate the process. Following a completely digital demat account opening process, individuals can complete the KYC formalities through video-based in-person verification. Free demat account opening is possible with reputable discount stock brokers
Individuals who are passionate about clothing, have an eye for fashion and enjoy plenty of contacts can consider an online reselling business. They should have communication skills to impress clients. Dedication in starting can help one make it a full-time resale business in no time as numerous vendors want more and more clients to expand their business. One can utilise free online store websites, social media handles, and personal contacts to start a business. With time, they can create their resale website.
An e-commerce store is a financially viable option to start a business. Individuals who are passionate about making collections of unique items, like art from different states can consider starting an e-commerce store. 
Another idea under the e-Commerce arena is a business set up in the Fast-Moving Consumer Goods (FMCG) industry. It is considered lucrative because it is an evergreen and consistently growing area with diverse business opportunities. Individuals can choose to be a retailer, distributor, or wholesaler, depending on fund availability and reach the market with fewer efforts. Online marketing techniques can help individuals in a great way to support business.
Jewellery Making and Trading
The jewellery market is also garnering the interest of individuals interested in designer and latest jewellery. It can be hand-made jewellery or one can purchase jewellery in bulk to keep the cost low. Individuals can start a reselling business at a low cost from home.
Among these, online share trading can help most individuals to start a business in no time as there is no requirement for much investment. Start with a small investment – as low as the funds required for one stock.
How to Reduce Stock Trading Business Investment
Individuals inclined to approach the stock market can consider opening a demat account with a discount broker offering a free demat account without account maintenance charges (AMC). Typically, AMC is an annual fee charged by full-service brokers. Renowned discount brokers offer affordable subscription-based brokerage plans, specially designed for beginners in the stock market. They may not charge on the credit transactions in a demat A/C.
Thus, small business ideas are opportunities that can be turned into successful entrepreneurship stories. As per skill, interest, and knowledge, one can move ahead to succeed with strategic steps. For long-term wealth accumulation, most individuals start investing early and witness the growth of their funds over a period.