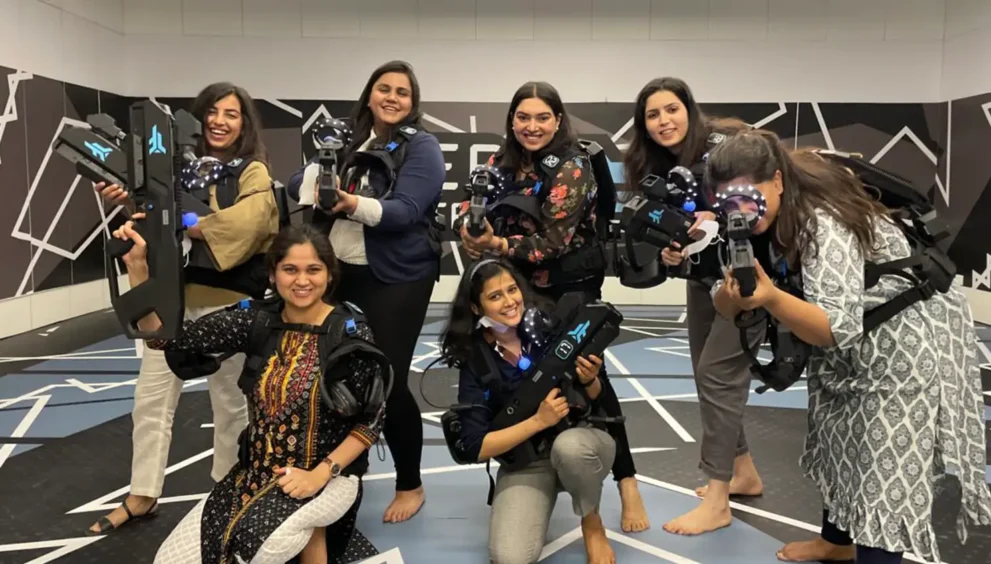 Best Gaming Zone in Gurgaon: A Guide for the Weekend
Gurgaon, or Gurugram, as it is also known, is a city that has something to offer everyone. From shopping and dining to adventure and entertainment, the city has a lot to explore. One of the most popular forms of entertainment in Gurgaon is gaming, and there are several gaming zones in the city that cater to this growing demand. In this article, we will focus on Microgravity Gaming Hub, one of the best gaming zones in Gurgaon, and explore the simulators and other gaming experiences it offers.
This Gaming arena is a futuristic gaming arena located in the heart of Gurgaon. The place has a range of games and experiences that cater to people of all ages and interests. The hub is designed to provide an immersive gaming experience and is equipped with the latest gaming equipment, including high-end gaming chairs, monitors, and consoles.
Why Microgravity is the best
One of the unique features of this Hub is its racing simulator. The simulator is designed to replicate the experience of driving a race car and is equipped with high-end racing wheels and pedals. The simulator is set up in a dedicated room and has a large curved screen that provides a panoramic view of the track. The simulator is designed to offer an authentic racing experience and is used by professional racers for training.
Apart from the racing games, this Gaming arena also has several other gaming experiences that are worth exploring. The hub has a dedicated VR zone that offers a range of VR experiences, including shooting games, adventure games, and sports games. The VR zone is designed to provide an immersive experience and is equipped with high-end VR equipment, including VR headsets and motion sensors.
It also has a dedicated console gaming zone that offers a range of games, including popular titles like FIFA, PUBG, and Fortnite. The console gaming zone is designed to provide a social gaming experience and is a great place to meet and compete with other gamers.
One of the unique features of this Gaming arena is its golf simulators. The arena is designed to look like a real golf course and has the best equipment for real life golfing experience. Players can play on the top golf courses from around the world without going out on a real golf course and have the same experience.
Apart from the gaming zones, Microgravity also has a cafe that serves a range of snacks and beverages. The cafe is a great place to relax and unwind after a gaming session.
This arena has a team of experienced staff who are always ready to assist and guide players. The staff is knowledgeable about the games and equipment and can provide tips and tricks to help players improve their gaming skills.
This arena not only offers you with its state of the art gaming facility but also takes care of your health as it follows all the Covid-19 prevention norms so you take risks in the game, not in the arena. Besides social distancing and other safety norms, they also follow a four-step routine. This consists of disinfecting the entire arena with- UV disinfection light unit, UVC Handheld Disinfectant, Covibusters disinfection services and UV-C Disinfection Chamber to ensure that no one's health is getting compromised while having fun.
In terms of pricing, this place offers a range of packages that cater to different budgets and requirements. The hub has hourly packages, half-day packages, and full-day packages, making it easy for players to choose a package that suits their needs.
Conclusion
Overall, this Gaming Hub in Gurgaon is one of the best gaming zones in Gurgaon and is a must-visit for all gaming enthusiasts. The racing simulator and other gaming experiences offered by the hub are top-notch and provide an immersive and enjoyable gaming experience. So, if you are looking for a fun-filled weekend in Gurgaon, head to Microgravity and experience the thrill of gaming.