Best Options Backtesting Software for Share Market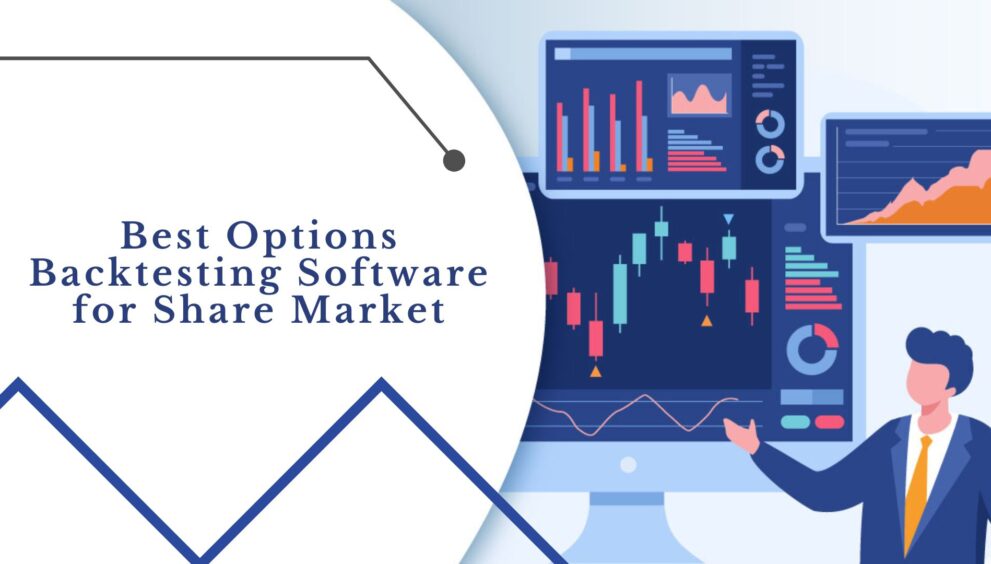 Options backtesting software is a tool that allows you to simulate how your options strategies would perform in different market scenarios using historical data and various assumptions. You can use options backtesting software to evaluate your system and optimize your parameters.
Many options for backtesting software are available in the market, but not all of them are created equal. Some are more user-friendly, some are more accurate, some are more affordable, and some are more comprehensive. To help you choose the best options backtesting software for your needs, we have compiled a list of the best options based on their features, functionality, and reviews.
Best Options Backtesting Software:
Trade Ideas
Trade Ideas is one of the market's most advanced and powerful options backtesting software. It uses artificial intelligence and machine learning to analyze millions of data points and generate actionable insights for your trading. You can use Trade Ideas to backtest your options strategies and discover new ones using various filters, indicators, alerts, and scanners. Trade Ideas also offers multiple features. These include a live trading room, a paper trading platform, a broker integration, and a personalized coaching service. Trade Ideas is suitable for beginners and experts, as it has a simple and intuitive interface.
TradingView
Tradingview is another popular and versatile options backtesting software that offers many features and benefits for traders. Tradingview is a web-based platform that allows you to access it from any device and browser. Using its powerful pine script language, you can use the platform to backtest your options strategies, which lets you create and modify your indicators and systems. The platform also provides a large community of traders who share their ideas, insights, and feedback. It also offers a charting tool, a screener tool, a social network, and a marketplace where you can buy and sell trading signals and strategies.
TrendSpider
TrendSpider is a unique and innovative backtesting software that uses automation and artificial intelligence to help you improve your trading. TrendSpider automatically scans the market and identifies the best trends, patterns, support, resistance levels, candlestick formations, and indicators for your trading. Using its dynamic backtesting tool, you can use the platform for backtesting your options strategies. This lets you test multiple scenarios and variables at once. It also offers an intelligent, alert system, a multi-timeframe analysis tool, a market scanner tool, and a strategy tester tool.
Stock Rover
Stock Rover is a comprehensive, reliable option backtesting software focusing on fundamental analysis and value investing. It allows you to backtest your options strategies using its extensive database of over 650 metrics and ten years of historical data. You can use the platform to evaluate your system based on earnings growth, dividends, valuation ratios, margins, cash flow, and profitability. Stock Rover also offers a screening tool, a ranking tool, a portfolio management tool, a research tool, and an education centre. Stock Rover is ideal for long-term investors seeking undervalued stocks with solid fundamentals.
MetaStock
MetaStock is one of the oldest and most reputable software in the market. It has been around since 1985 and has won numerous awards for its quality and performance. MetaStock allows you to backtest your options strategies using its proprietary MetaStock formula language (MFL), which gives you access to over 300 technical indicators and functions. MetaStock allows testing strategies against different time frames, markets, instruments, entry and exit rules, risk management parameters, and optimization methods. The platform also offers a charting tool, an explorer tool, an expert advisor tool, a system tester tool, and a forecaster tool. It suits professional and experienced traders who want complete control and flexibility.
Using options backtesting software can improve your trading performance and results. You can also consult the best stock advisor in India for your trading queries. With options backtesting software, you can test your ideas, refine your strategies, learn from your mistakes, and gain confidence in your trading. However, not all options for backtesting software are the same, and you need to find the one that suits your needs and preferences.
Benefits of Options Backtesting Software
Strategy validation:

Test and validate trading strategies on historical data to assess their performance and potential profitability.

Risk management:

Identify and understand potential risks associated with various strategies before implementing them in fundamental markets.

Scenario analysis:

Explore different market scenarios and gauge how strategies would have performed under various conditions.

Time-saving:

Speed up testing and avoid costly mistakes by simulating trades without real money.

Strategy optimization:

Fine-tune strategies by analyzing past performance, allowing continuous improvement.

Learning tool:

It is an educational tool that helps traders gain insights into market dynamics and improve decision-making.
Conclusion
In conclusion, finding suitable options for backtesting software is crucial for success in the share market. Consider factors like features, user-friendliness, and cost to make an informed choice. Whether you're a beginner or an experienced trader, these tools can help you analyze strategies, minimize risks, and optimize your trades. Stay ahead of the game by harnessing the power of reliable backtesting software and make well-informed investment decisions to achieve your financial goals in the dynamic world of the share market. Happy trading!