Exploring the Diversity of Mutual Funds in 2023: A Comprehensive Guide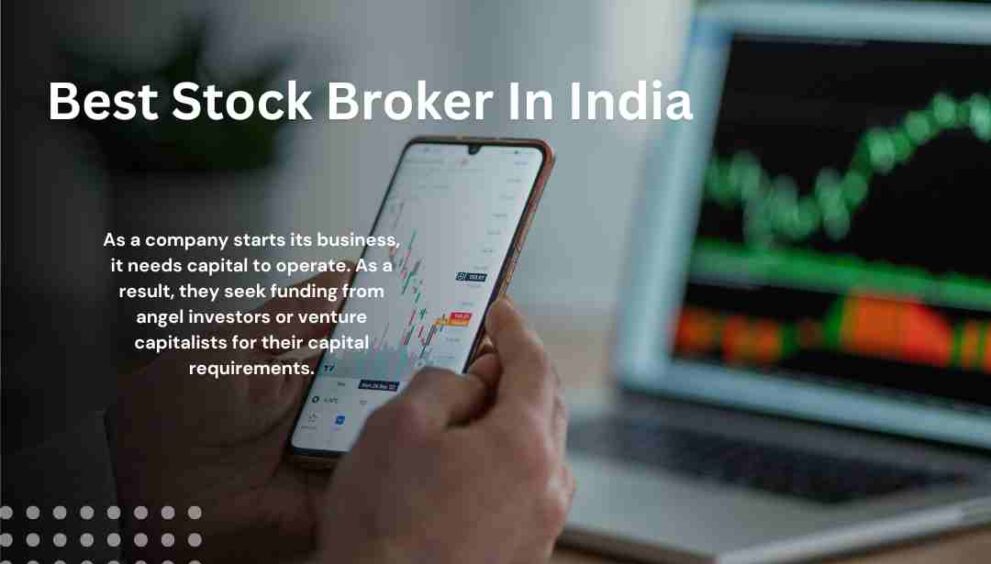 Introduction
In the dynamic world of finance, mutual funds have always held a special place for investors seeking diverse investment opportunities. The mutual fund landscape in India has evolved significantly. With technological advancements, the best mutual fund apps, stock brokers, and trading platforms have revolutionized how investors access and manage their portfolios.
In this blog, we will delve into the different types of mutual funds available in 2023, catering to various investor needs and risk appetites while also highlighting the best mutual fund app and best stock broker in India for seamless investing.
Types of Mutual Funds in 2023-
Equity Mutual Funds: These funds predominantly invest in stocks and equities, offering the potential for high returns in the long term. Equity mutual funds are ideal for investors with a higher risk tolerance and a longer investment horizon.
Debt Mutual Funds: If you seek stable returns with lower risk, debt mutual funds might be the right choice. These funds primarily invest in fixed-income securities like government bonds, corporate bonds, and money market instruments.
Hybrid Mutual Funds: Also known as balanced funds, these strike a balance between equity and debt investments. They are suitable for investors looking for a blend of stability and growth potential.
Index Funds: Index funds aim to replicate the performance of a specific stock market index, such as the Nifty 50 or the Sensex. These funds offer passive investment options and typically have lower expense ratios.
Sectoral/Thematic Funds: These funds focus on specific sectors or themes, such as technology, healthcare, or infrastructure. They are ideal for investors who want to capitalize on emerging trends.
Tax-saving ELSS Funds: Equity Linked Savings Schemes (ELSS) are tax-saving mutual funds that offer the dual benefit of tax deductions under Section 80C of the Income Tax Act and the potential for wealth creation.
Liquid Funds: Liquid funds are a type of debt fund that provides high liquidity and safety of capital. They are suitable for investors who want to park surplus funds for the short term.
Gold Funds: These funds invest in gold and gold-related assets, offering a convenient way to invest in the precious metal without the need for physical storage.
International Mutual Funds: For diversification beyond Indian markets, international mutual funds invest in foreign securities, providing exposure to global markets.
Small-Cap, Mid-Cap, and Large-Cap Funds: These funds categorize stocks based on market capitalization. Small-cap funds invest in smaller companies, mid-cap funds in medium-sized companies, and large-cap funds in well-established, large companies.
Choosing the Best Mutual Fund App in India
In 2023, the world of mutual fund investing is at your fingertips, thanks to the best mutual fund apps in India. Here are some key features to consider when choosing the right app for your investment needs:
User-Friendly Interface: Look for an app that offers a seamless and user-friendly experience. Easy navigation and a clean interface can make managing your investments a breeze.
Fund Selection: The app should provide access to a wide range of mutual funds across categories, allowing you to diversify your portfolio effectively.
Performance Tracking: Real-time tracking of your investments is crucial. The app should provide detailed insights into the performance of your mutual fund holdings.
Security: Ensure that the app follows robust security protocols to protect your sensitive financial information.
Customer Support: Reliable customer support is essential in case you encounter any issues or have questions about your investments.
Some of the best mutual fund app in India in 2023 include Groww, Coin by Zerodha, Paytm Money, and ETMoney. These apps have gained popularity for their user-friendly interfaces, comprehensive fund selection, and reliable customer support.
Choosing the Best Stock Broker in India
If you're looking to invest in mutual funds or explore the world of stocks, selecting the best stock broker is crucial. Here are some factors to consider:
Brokerage Charges: Compare brokerage fees to find a broker that offers competitive rates. Some brokers even offer zero brokerage on mutual fund investments.
Trading Platform: A robust trading platform with advanced features can enhance your investment experience. Look for brokers offering user-friendly and feature-rich platforms.
Research and Analysis: Access to research reports, market analysis, and expert recommendations can help you make informed investment decisions.
Customer Service: Choose a broker known for its responsive and helpful customer support.
Regulatory Compliance: Ensure that the broker is registered with the relevant regulatory authorities to guarantee the safety of your investments.
In 2023, some of the best stock brokers in India include Zerodha, Upstox, Angel Broking, and ICICI Direct. These brokers have made a name for themselves by offering competitive pricing, top-notch trading platforms, and extensive research tools.
Selecting the Best Trading Platform in India
For those interested in trading stocks and derivatives in addition to mutual funds, a reliable trading platform is essential. Here's what to look for:
Execution Speed: Fast and efficient order execution is critical, especially for active traders.
Charting Tools: Comprehensive charting tools and technical analysis features can help you make informed trading decisions.
Risk Management Tools: Look for platforms that offer risk management features like stop-loss orders and limit orders.
Mobile Accessibility: Ensure the trading platform is accessible on mobile devices, allowing you to trade on the go.
Integration: Some trading platforms integrate seamlessly with popular mutual fund apps, making it easy to manage your entire investment portfolio.
In 2023, trading platforms like TradingView, Interactive Brokers, and MetaTrader 5 are gaining popularity for their advanced features and flexibility. Choose the best trading platform in India.
Conclusion
2023 offers a myriad of opportunities for investors in India, with a diverse range of mutual funds, top-notch mutual fund apps, reliable stock brokers, and advanced trading platforms. Whether you're a conservative investor seeking stable returns or a risk-taker aiming for high growth, there's a mutual fund option tailored to your needs. Coupled with the right app, broker, and trading platform, your journey toward financial prosperity becomes smoother and more accessible than ever before. Make informed decisions, stay updated with market trends, and seize the opportunities that the Indian financial landscape has to offer in 2023