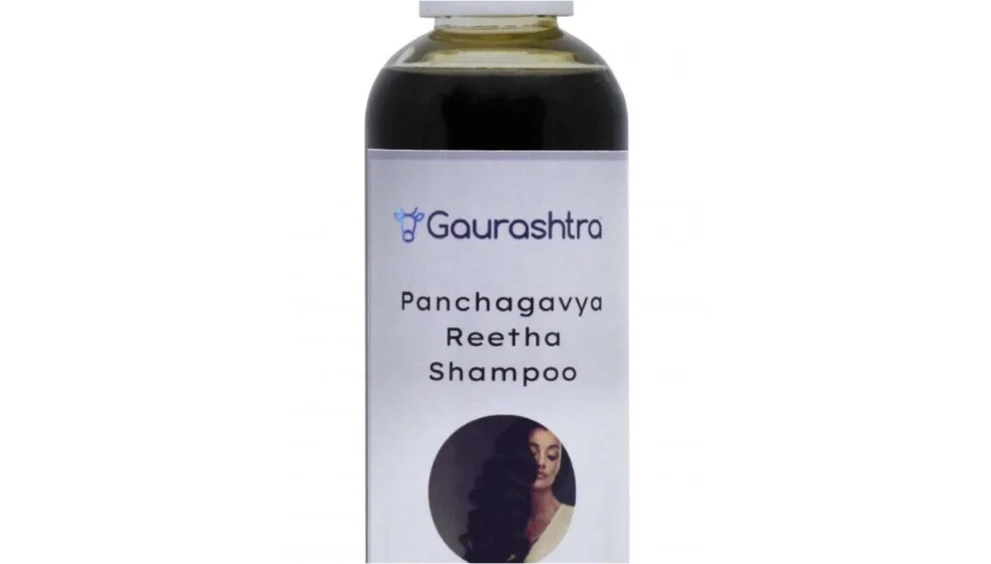 Fight Your Hair Fall Problems with Reetha Shampoo
In most cases across the realm, it is observed that adults and teenagers are affected by intense hair fall. Numerous issues like – hormonal disbalance, stress, poor diet, sedentary lifestyle, and so on contribute to weak and ill hair.  Under these circumstances, people entrust promising hair care products packaged with chemicals. However, as a result, compounds and other chemicals heighten the hair fall and weaken its strength. The need for an hour is to focus on natural products which can elevate the strength of the hair reducing significant loss. Reetha is a compelling ingredient in the field of Ayurveda which is extensively used in combination with other ingredients to enhance hair structure. Let us explicate the role of Reetha herbal shampoo in hair fall. 
Benefits of Reetha Shampoo 
Reetha also famously recognized as Soap nut is a versatile plant in Ayurveda. It is primarily found in India, China, and Nepal and is obtained from deciduous trees. Owing to their detoxifying and medicinal properties, Soap Nuts are vastly used in skin and hair care products. Let us comprehend the benefits of reetha shampoo in hair fall. 
Reduces Dandruff
Reetha demonstrates antifungal and antibacterial properties and is effective in removing dandruff from the scalp completely. In Ayurveda, dandruff is directly associated with causing hair problems such as hair fall. Thus, Reetha is the best shampoo for dandruff and hair fall.  It is also efficient in eliminating lice and the probability of their origin in the future. To enhance the process of fixing dandruff, soap nuts can be effectively used in combination with amla. Furthermore, this mixture can be utilized to fight the itchiness and redness in the scalp. 
Removes Dirt and Dust 
A dirty and dry scalp can result in the unnecessary shedding of hair. Reetha is universally known for its natural cleansing properties. Incorporating a natural reetha shampoo helps in removing dirt and retaining the adequate PH level of the hair scalp. As a result, it boosts scalp strength and significantly reduces hair fall. Additionally, Reetha nourishes the scalps which further benefits in retaining the natural oils for healthy hair. 
Natural Alternative to the chemical products 
Today, most products are packaged with an essence of chemicals and preservatives which can be potentially harmful to the hair. On the other hand, Reetha herbal shampoo is enriched with the goodness of all-natural ingredients making it safe for regular use. Amid all the deceptive products for hair fall, reetha evidently curbs the issue from the root.  
Keeps the infections at Bay
It is noteworthy that Reetha is capable of keeping the scalp away from infections. Soap nuts display antibacterial properties that help in eliminating dirt residue from the scalp. Without any doubt, reetha acts as a protective layer that not only keeps the scalp healthy but also shrinks the production of grey hair from the root. It is not an exaggeration to state that Reetha is a one-stop natural solution to all hair problems. 
DIY Reetha Shampoo at home
In order to create an herbal shampoo for hair fall, ensure to adhere to the steps in the right order. 
The first and most important step is to accumulate the ingredients like 10-12 soap nuts, 1 spoonful of essential oil, and around 6 cups of water. Take a container and boil the collected water and meanwhile place the soap nuts into a cloth bag. Put the bag with ingredients right into the boiling water and let stir the mixture for another 15 minutes. Turn off the stove and crush the cloth bag carefully to get the maximum ingredient into the mixture. Afterward, add 1 spoon of essential oil and stir it thoroughly. Let the mixture rest for an hour or so and then place it into the refrigerator. Your natural reetha shampoo is ready in less than one hour. Shake the mixture vigorously before washing your hair. Make use of this shampoo along with the natural oil for added benefits. 
FAQ
Can reetha be used to manage hair fall?
Indeed, Reetha is an inexplicable herb that can be utilized safely to curb hair loss problems. Soap nuts exhibit antibacterial, antioxidant, and antifungal properties which makes them ideal to maintain a healthy scalp. It is packaged in various forms such as herbal shampoo, hair oil, hair mask, and so on. You can make use of these natural items to ensure healthy, strengthened, and lustrous hair. 
What are the side effects of Reetha?
Although, it is very rare to find a side effect of this natural ingredient. After ruminating over some scenarios, excessive usage can result in redness and itchiness in the scalp. The side effects are temporary and can go away in a few hours. However, Reetha is a natural ingredient, it is not resisted by any scalp type.