Hidden Gems of Singapore: Off-the-Beaten-Path Adventures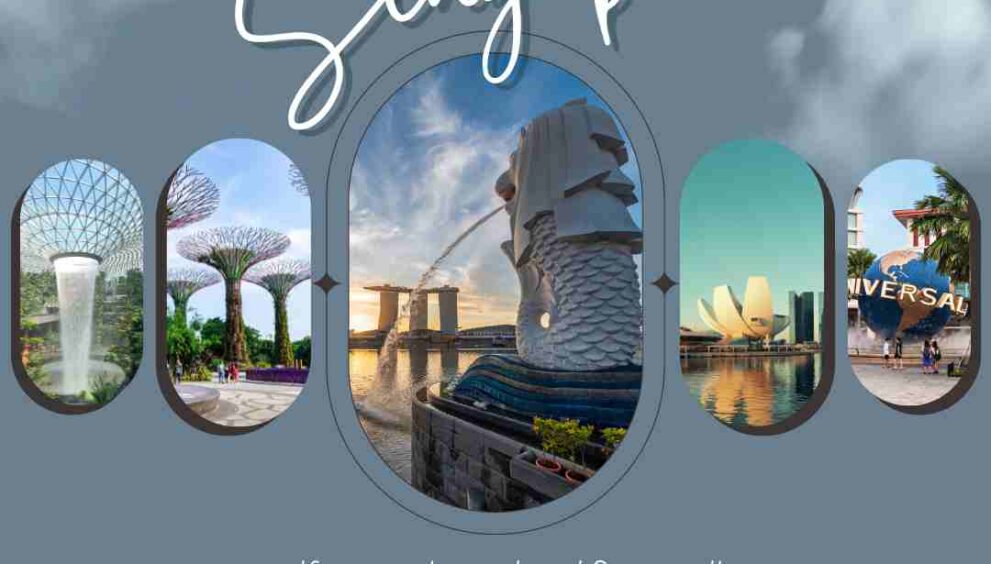 Singapore, often dubbed the "Lion City," is renowned for its dazzling skyline, pristine streets, and world-class attractions. However, beyond the glitz and glamour of its well-known landmarks lies a treasure trove of hidden gems waiting to be discovered by the adventurous traveller. In this article, we'll take you on a journey through the lesser-explored, off-the-beaten-path adventures that Singapore has to offer.
Pulau Ubin: A Rustic Retreat
Tucked away from the bustling urban landscape, Pulau Ubin is a small island off the northeast coast of Singapore. This hidden gem is a stark contrast to the city's modernity, offering a glimpse into Singapore's rural past. To get there, take a 10-minute boat ride from Changi Point Ferry Terminal.
Pulau Ubin is a cyclist's paradise with its rugged trails and picturesque scenery. Rent a bike from one of the shops near the jetty and explore the island's lush forests, abandoned quarries, and serene beaches. Don't forget to visit Chek Jawa Wetlands, a unique ecological treasure trove teeming with rich marine life.
Haw Par Villa: A Mythical Wonderland
Haw Par Villa, once known as the Tiger Balm Gardens, is a surreal and somewhat eerie attraction that showcases a unique blend of Chinese mythology, folklore, and moral teachings. Located in the quiet neighbourhood of Pasir Panjang, this hidden gem offers an offbeat adventure through bizarre sculptures and dioramas.
Wander through the Ten Courts of Hell, a vivid representation of the afterlife in Chinese mythology, or marvel at the intricate sculptures that narrate epic tales from Chinese folklore. Haw Par Villa is not your typical tourist spot, but it's an unforgettable journey into the depths of Asian culture.
MacRitchie Reservoir: Nature's Oasis
Escape the city's hustle and bustle by visiting MacRitchie Reservoir, a hidden oasis of tranquillity located in the heart of Singapore. The lush rainforest surrounding the reservoir offers a network of hiking trails suitable for all levels of adventurers.
For a moderate challenge, embark on the TreeTop Walk, a suspension bridge that takes you on an exhilarating walk amidst the canopy of trees. Alternatively, explore the boardwalks around the reservoir, where you might spot native wildlife such as long-tailed macaques and monitor lizards.
Kampong Glam: A Cultural Enclave
Amidst the towering skyscrapers of the city, Kampong Glam stands as a testament to Singapore's rich cultural diversity. This historic district is home to the iconic Sultan Mosque and boasts a vibrant mix of Malay and Arab influences.
Stroll through the vibrant streets adorned with colourful murals, and explore boutique shops, cafes, and Middle Eastern eateries. Don't miss out on the Malay Heritage Centre, which offers insights into the history and culture of the Malay community in Singapore.
Kranji Marshes: Birdwatcher's Paradise
Kranji Marshes is a hidden gem for nature enthusiasts and birdwatchers. This protected wetland area is home to diverse bird species, including the majestic White-bellied Sea Eagle and the vibrant Kingfisher. Located in the northern part of Singapore, it's easily accessible by public transportation. If you're planning to explore Singapore's natural wonders in 2024, be sure to include Kranji Marshes in your Singapore Tour Packages 2024.
Hike along the well-maintained trails, visit the bird hides, and take in the serene beauty of the marshes. The wide variety of birds and the peaceful ambience make Kranji Marshes a perfect spot for both seasoned birdwatchers and beginners. Whether you're a nature enthusiast or a casual visitor, the marshes offer a unique opportunity to connect with Singapore's biodiversity while enjoying the tranquillity of this hidden oasis.
Bukit Timah Nature Reserve: Tropical Rainforest Hiking
For those seeking a more challenging adventure, Bukit Timah Nature Reserve offers an opportunity to conquer Singapore's highest hill. This hidden gem boasts a thriving tropical rainforest and a network of trails that lead to the summit.
Hike through lush greenery, encounter unique plant species, and keep an eye out for resident wildlife like macaques and pangolins. The summit rewards hikers with panoramic views of the surrounding landscape, making the effort truly worthwhile.
Also Read: A Day Trip to Jain Farms: How to Prepare
Joo Chiat/Katong: Peranakan Heritage
Explore the rich Peranakan heritage of Singapore by taking a stroll through the colourful neighbourhoods of Joo Chiat and Katong. These districts are a treasure trove of beautifully preserved Peranakan shophouses adorned with intricate details and vibrant facades.
Sample traditional Peranakan cuisine at one of the many local eateries, and don't forget to try Nyonya Laksa—a spicy and aromatic noodle soup that's a local favourite. The Peranakan culture is a unique blend of Chinese, Malay, and Indonesian influences, and a visit to Joo Chiat/Katong is a window into this fascinating world.
Lazarus Island: A Deserted Paradise
Just a short boat ride away from the popular Sentosa Island lies Lazarus Island, a hidden paradise that's often overlooked by tourists. With its pristine white sandy beaches and crystal-clear waters, it's the perfect spot for a peaceful day of sun, sea, and relaxation.
Pack a picnic and enjoy the tranquil ambience as you bask in the sun or take a leisurely swim. Lazarus Island remains one of Singapore's best-kept secrets for those seeking a serene coastal escape.
In conclusion, Singapore's hidden gems offer a unique and authentic glimpse into the diverse facets of this dynamic city-state. While the iconic landmarks are undoubtedly impressive, these off-the-beaten-path adventures provide a deeper connection with Singapore's history, culture, and natural beauty. So, when you plan your next trip to this modern metropolis, be sure to venture beyond the tourist hotspots and discover the enchanting hidden gems that await your exploration.