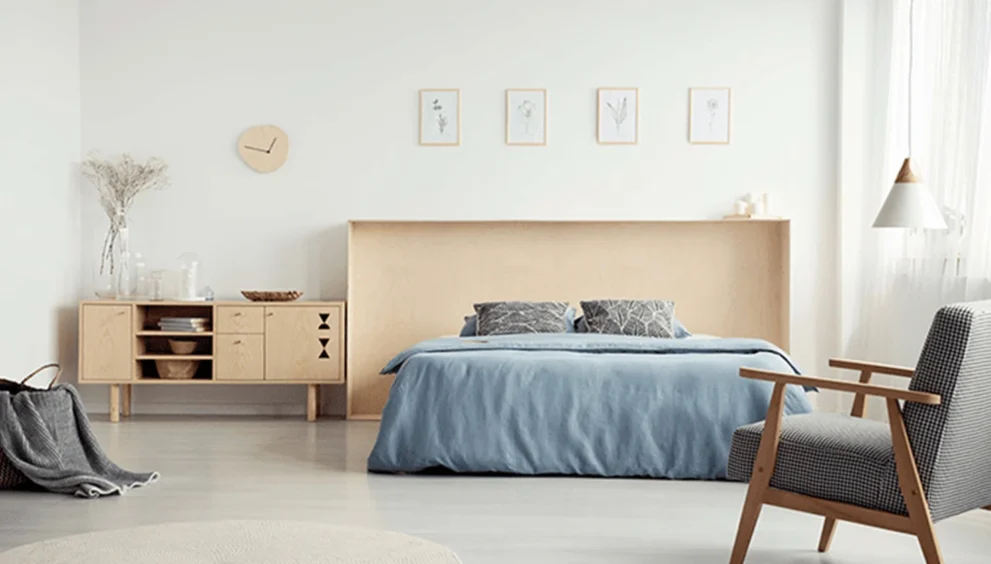 Laminates 101: All You Need to Know About This Material
Are you bored with your interior design? Do you want to give an aesthetic appeal to your home? If yes, you need to know about laminates which are in trend in the field of home design. Laminates are easy to use and give a subtle finish when applied. A versatile material, laminates can be used anywhere to give you a classy appearance. So, if you consider laminates for the construction or renovation of your home, you have a variety of options to choose from. Here is a detailed article to make you look at the universe of laminates.
Laminate Sheets
Laminate sheets are an inexpensive and simple install surface treatment that gives an aesthetic appeal to your home. It is a type of finishing material that is applied on counters, tables, furniture, racks, cabinets, floors, and other places where maintaining a good finish is challenging. 
Besides adding elegance to your home, they also provide important benefits to homeowners.
How is Laminate Manufactured?
The manufacture of laminates happens in five steps. Let's take a look at these steps.
In the first step, Kraft paper is cleaned and drenched in the solution of resins which also contain phenol. This makes kraft paper brittle and makes it ready to use in the manufacture of laminates.
Now, this step involves the drying of the paper. The raisins take a few seconds to dry. After the paper is dried completely, they are made into sheets.
To give them a decorative layout, kraft paper is placed under decorative layers. This is called the stacking process where a textured plate is kept between the layers of decorative papers so that they don't get stuck together.
This process is known as a thermosetting process where the sheets have to go through intense heat and pressure to compress the multiple layers.
This is the last step where excess paper is trimmed. Here, the decorative laminate is ready.
Benefits of Laminates
There are many benefits of laminate sheets which make them a popular choice among home designers. They are pocket-friendly substances used in the construction or renovation of the house but give you the feel of real wood. Moreover, they are easy to install and carpenter friendly. They are durable and sustainable and require low to no maintenance during their existence. They can be cleaned with just a single swipe of a damp cloth. They are water, humidity, and moisture resistant. They are eco-friendly as they are made with plantation wood so no trees were cut down. 
Laminate sheets curated by CenturyLaminates provide an additional benefit to its customers. The upper layer of their laminate sheets is layered with Virokill technology which helps in killing 99% of bacteria, fungi, viruses, and microorganisms. CenturyLaminates provides laminate sheets in different varieties, textures, colours, and even patterns. This allows you to choose laminate according to your décor theme or favourite aesthetic.
 Moreover, it is a very versatile material and can be used anywhere from cabinets to floors. All these benefits of laminates make it worth investing in them and make them a popular choice for people who want to add elegance and warmth to their house. 
Types of Laminates
There are various types of laminates. Some have thicker cores than others while some have the best moisture resistance capacity. These factors adversely affect your choice when choosing them for your home or office. Let's take a look at various types of laminates.
Laminate Core:
Made from particleboard or plyboard, these laminate sheets are covered with melamine veneer. They are cheapest than other laminate sheets. However, it does not last long due to its construction.
Laminate Vinyl: 
These are made with 100% pure vinyl and are easy to maintain. They are also durable. They are available in different colours and patterns to meet the theme of your home décor.
Plastic Laminates:
These types of laminates provide durability within your budget but have certain drawbacks too. They don't look as attractive and are prone to scratches if not maintained carefully. However, these can be recycled making them eco-friendly.
Engineered Laminates:
They have the same thickness as the whole laminate sheets making them easier to use for installation as there is no need for cutting or trimming. They are available in different varieties but do not make you the warmth of natural wood.
Fixed Laminates:
These are attached to your subflooring with the help of adhesives and nails. As a result, they don't tend to move when walking on them. They provide more stability than other types of laminates.
Laminates Hardwoods:
They are also known as floating floors and look like natural hardwood. However, they are cheaper than natural hardwood and also easy to maintain as there are no holes and grooves on laminate hardwoods, unlike natural hardwoods.
Floating Laminates:
As the name already suggests, these types of laminates float over the flooring. However, these do not require any support below the flooring. The benefits of these type of laminates are that it is easily removed also if you need access to your subflooring.
Laminate Maintenance
As already stated before, laminate designs are easy to maintain because they demand low to no maintenance. To keep their shine, wipe up them with a wet cloth and tap on them with a damp cloth. You can also use a mild detergent to clean the stains that appeared on sheets. After cleaning them, rinse them with water and let them dry.
However, avoid using cleaners or brushes as they might create scratches on them and damage the finishing of them. If there is a stain, you can use a vinegar solution also to get rid of the stains. Do not keep them in bright sunlight directly or indirectly. They will damage the finishing of the product. It is also advisable to apply wax or polish every six months to keep their shine and protect them from any damage from wear and tear use.
Summing Up
While looking for laminate sheets, make sure to buy premium quality sheets. Century Laminates looks into every laminate they curate and thus, they provide the best quality laminate sheets to its customers. A little understanding and knowledge of house construction products and design ideas will allow you to décor your home in the way you want.